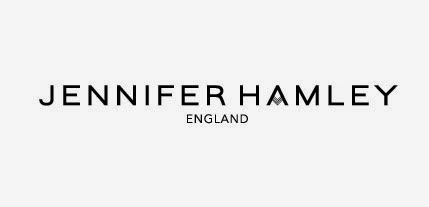 ---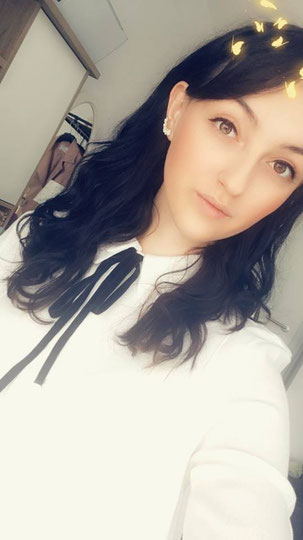 Yesterday on 2nd July I had a Skype interview for a job in the luxury handbag company Jennifer Hamley in Brighton in the UK. The company was founded in 2015 and has become a really successful company today. Jennifer Hamley won both best work-bag category and Instyle magazine reader's choice category at the Independent Handbag Designers Awards in New York. As a designer, entrepreneur and pursuer of dreams, Jennifer is proud to support the empowerment of women worldwide. My favourite Jennifer Hamley handbag is the Model KT, which was named after a woman who inspired Jennifer to start her own business.
I had the opportunity to talk to Ms Hamley on Skype. At the beginning I was really nervous and a little bit worried as I had to Skype from home and that did not look as professional as in our Skype studio in school but when I saw that Ms Hamley is a really kind and friendly person I calmed a little bit down. We talked about the company and the tasks I will have to do. Shortly thereafter we realised that we have a lot in common concerning interests and hobbies. Ms Hamley told me that I could go with her to events which are taking place not only in Brighton but also in London and other places which I think is really amazing. Furthermore, I can help her with social media and write some blogs for the webpage.
I was really excited when Ms Hamley asked me if I would like to take some pictures of the bags or if she could take some pictures of me and her products. After I told her that I love taking pictures in my free time and after I mentioned that I have an Instagram account where I post these pictures she asked me immediately what my Instagram name is. Shortly after the interview she followed me on Instagram, liked some pictures and left a comment on one of my pictures. I was really pleased that she likes my profile and my pictures. 
I am also so happy that I had the opportunity to meet Jennifer Hamley as I really admire her for the work she does and how successful she has become. If I am honest at the beginning I was not sure If I would get the job but after my teacher, Mr. Crewe, told me today that I had got the job I was really happy. 
In a few weeks I am going to work in the Jennifer Hamley handbag company. I am really excided but at the same time a little bit scared. But I know that I will have a really good time in Brighton and gain a huge amount of experience working for the Jennifer Hamley company and hopefully improve my English skills and maybe gain a British accent. 😉
Underneath you can find some Jennifer Hamley´s bags, wallets and scarves. For more please visit the webpage!  
Jennifer Hamley webpage: https://jenniferhamley.com/