My package 3 kilos above the limit. That's how my first day started. What should I leave at home? It was much harder to decide for a 7 week experience instead of a week-long tourist trip. Worries about the flight were also on my mind.
But after a delay of 30 minutes the plane, amazingly for me, took off to Stansted Airport. Being there I firstly had to find my way out of that overwhelming huge airport and secondly I had only an address and a telephone number to find the person who will give me access to my "new" home.
To find that person wasn't that a big problem (even though I had a lot of stress because of being late to the appointment due to my flight) but to pay the deposit in another currency was the bigger one. Card limits and currency changes made that really hard. Eventually I was able to agree on a compromise and my accommodation was shown to me.
I found myself again far away from the living standard in Austria. A bed, a cupboard in a dark room (the light bulb is missing) is everything I had when I came. Meanwhile I also got a small chair and a table (amazing!!).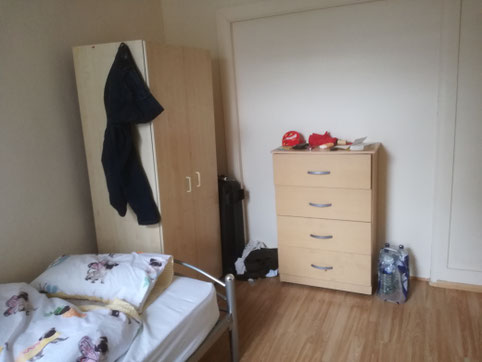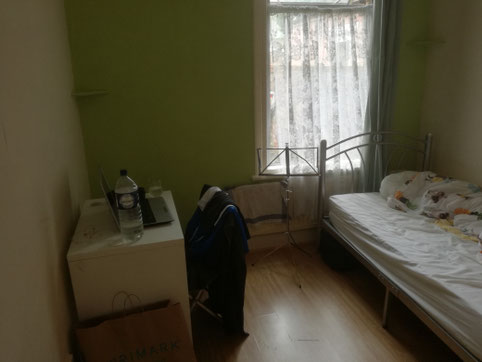 I have to share the accommodation (kitchen, bathroom, toilet) with 6 other people! Didn´t expect so many beforehand. All of them are from the Czech Republic or Slovakia. Fortunately they are most of the time at work so the kitchen and bathroom are most of the time free, which was my biggest concern when I heard of that number.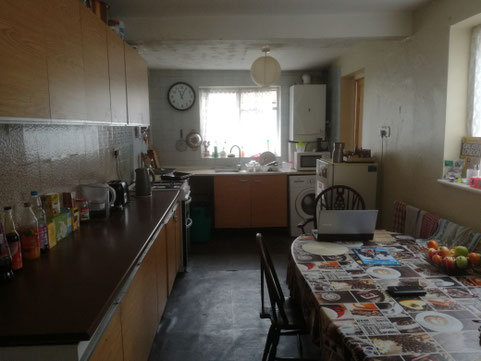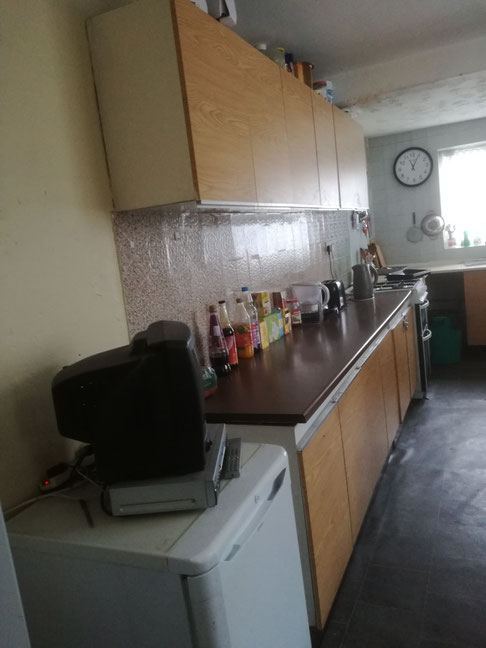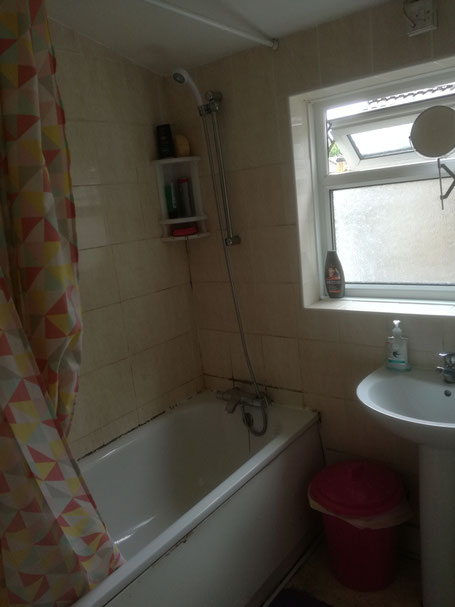 In the picture above a modern TV from the 20th century. 
My bathroom is not very luxurious even though I like design of the shower curt very much.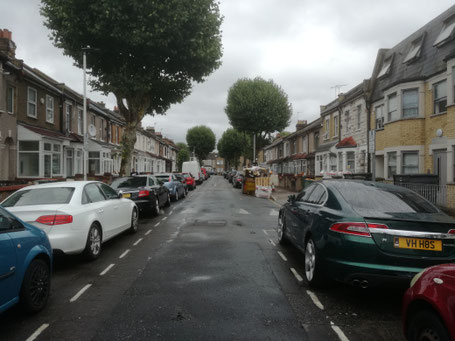 Good news is that I live in Upton Park near West Ham. This is a place where a lot Indian people live. They are very friendly and this area is considered to be rather safe.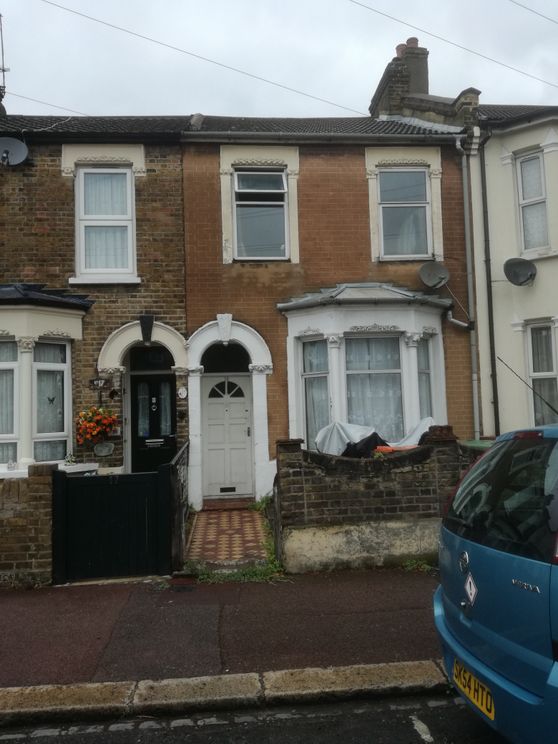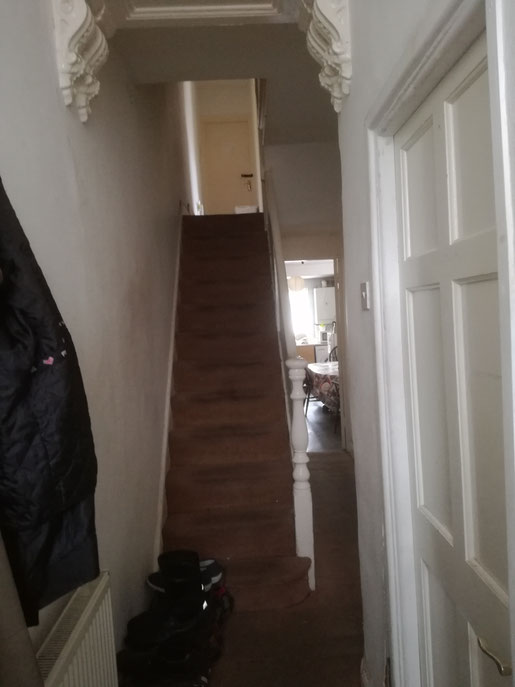 Tomorrow the next interesting thing waits for me: A meeting at 9:45 am with my job agency. They will give me some new information about my job finding process.
How will the job finding process be like? What will the meeting be like?
èdiscover the answers to these questions in my next blog.
Thanks for reading & see U soon
Michael
#IthinkIspider
#hak1goesabroad
#Erasmus+