After months of looking for a job in Finland, contacting various companies, organizations and public authorities, we finally had success in finding a company that wanted us to work for them, and that we wanted to work for, late in March 2018.
The company's name is Motion Pro Oy and is located in Helsinki, Finland. This blog post will be about the company and its various brands and philosophy as well as our experience of working for it.
Let's start with the company to give you some kind of background information!
The company was founded in 2014 and is thus a fairly new start-up. The CEO and Co-founder is Nils Eric Bürgi. The company owns four different brands, Selitysvideo.fi, Förklaringsvideo.fi, Förklaringsvideo.se and Explain.me. All those brands basically provide the same products with differences in language and some slight geographical adaptions. Thus, one can say, that Motion Pro designed different brands to fit different countries and different demographic groups, they are following Hofstede's cultural dimensions theory.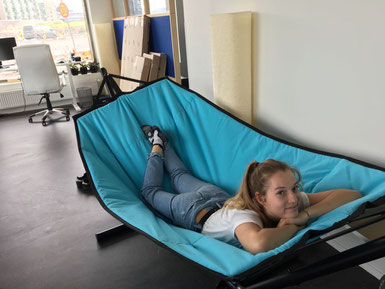 Because of the company being a startup, the company culture is very nice, welcoming and candid. There is a PlayStation, a huge TV, a hammock and a table football table, which are all free to use for the employees. We are actually encouraged to take breaks in between tasks or when we just can't figure something out, to take a walk to the beach or just stay in the office and maybe watch TV or play a relaxing (although we get quite ambitious) round of table football. It is great, we found that it makes our work far more creative and we also work faster.
Now let's talk about our experience at Motion Pro: We first heard about Motion Pro because of the German Chamber of Commerce in Helsinki, one of the organizations we contacted and asked for help in the slightly overwhelming process of finding an internship on our own (with the help of our GREAT teacher Mr. Crewe).
After sending them our CVs and Application letter, they sent us a positive reply and agreed on a skype call. The skype call was actually a lot of fun, we skyped with the CEO Nils Bürgi and during the course of it, we didn't only agree on Marillenknödel being the best food ever but also secured two internship spots for us.
After that, it was just mainly waiting until the beginning of the internship and filling out some paperwork (mostly Mr. Crewe, thanks for that again!).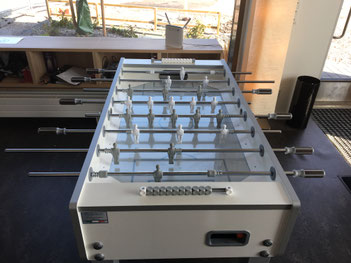 Now we are already in the fourth and final week of our internship. During the last three weeks we didn't only get to know our colleagues better and play some very interesting table football during breaks (it is really funny to play table football with people who all speak different languages, there is just so much variety in choice words!), but also learnt a lot about social media marketing and web design. At the beginning we were slightly overwhelmed by our tasks but after watching bout 100 YouTube videos about HTML and CSS files we kind of worked it out. 
Unfortunately, our internship will end this week but we can say we have a great deal of new experiences, knowledge and table football-skills we can take with us. Before the end of our internship there will be a good-bye party for us and another intern. We will have a grill party and have a sauna, which will be a first, although saunas are a very popular and cultural thing in Finland, we didn't jet go to one, mainly because the weather was just too hot (25 – 31 degrees Celsius). Thus, we are very excited to experience this part of Finnish culture before we leave!
P.S. An important thing we learnt during our internship: it is possible (and apparently quite common in Finland) to grill Pizza!  Here is some evidence on that!