I haven't often been so exited about receiving a text message before, until it finally arrived.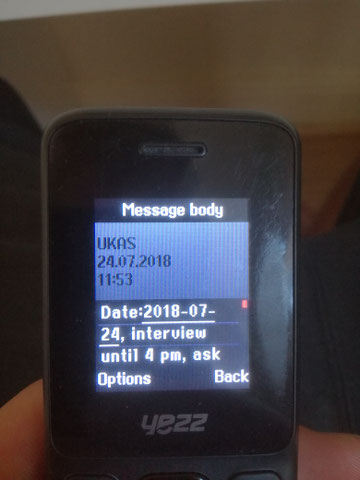 The message said that I had got a job interview at Food Filosophy working as waiting staff. The first thing I did was to google the place. 
When I planned my journey and especially when I heard that it would be very hard to find a job for such a short period of time, I feared the worst. But when I saw this restaurant and the position they wanted me to work at I really got really keen on getting this job.
Food Filosophy is a restaurant for healthy food and is a really good one in quality compared to everything else in London. In its product portfolio it has a lot of Greek and French dishes. As a customer one can decide between take away and eating in. As far as I know it only has three shops in London and nowhere else.
At the job interview the interviewer was not really happy about the length of my stay, but he invited me to a trial in another shop.
At the trial they wanted to experience how good I was as a waiter. After a quick explanation of all the coffees and meals they have I had to work there as a normal staff member for three hours at lunch time (the busiest time at the restaurant). As a non-coffee lover the hardest thing for me was to make coffee and distinguish all the different types of coffee.
Fortunately, I don´t know how, I was told to do a really good job.
As a result I am really proud to be allowed to announce that I'm a Filosopher now. In other words, I got the job there.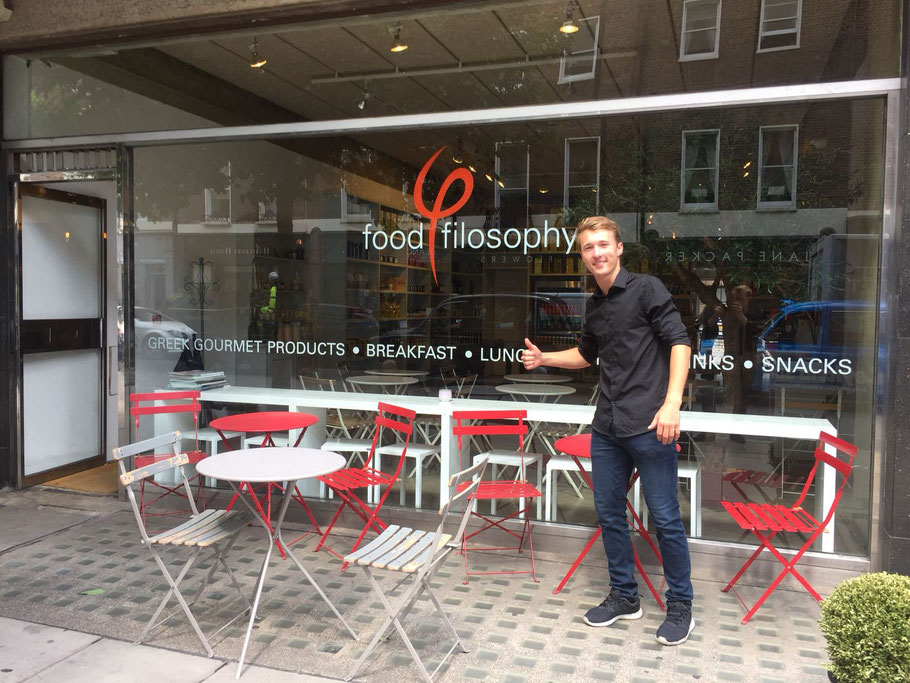 I can really recommend you going there if you spend time in London as I always have lunch there. The food is tasty and the staff is said to be really friendly.
Is the weather as hot as it is in Austria at the moment? That is what my next blog will be about.  
See you soon
Maybe in Food Filosophy store, George Street
https://www.google.co.uk/maps/place/Food+Filosophy/@51.5173495,-0.1568255,15z/data=!4m5!3m4!1s0x0:0xd4ee1bec2af8cd0!8m2!3d51.5173495!4d-0.1568255 
Michael
By the way there are also some pictures of where I wrote my blog and some impressions from my work place.