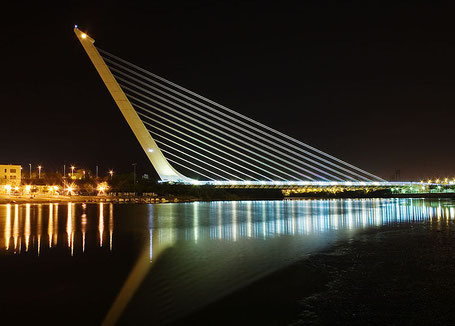 Here I am again! I am that motivated today.
Surprised to read that? Me too… I just opened this document in order to write a new blog post and I thought of something to start it with, probably something like "very sorry for not posting anything for the last three weeks", but then I stumbled across this unfinished sentence I do not even remember writing. As I found out that the document was last saved on 23rd September it has obviously been quite a while since I wrote it. Seems like a few weeks ago I once was motivated enough to start writing a blog post, but the motivation faded away quite quickly…
Anyway, since my last blog entry a few things have happened and I don't want to keep them from my amazing fan base. I don't even know where to start so I'll just start by writing about my environment again: Right now I am sitting on my bed again, obviously the fan creates some wind although it isn't really necessary today because the temperatures have dropped to an acceptable level… Manu is still at work (what a pity, he almost always misses dinner), Dave is gone for weeks by now and Jenny and Sarah left us last weekend. Nevertheless, there has never been more going on in our flat as we share it with the three Italian girls and another guy called Robin. I just realise I don't know where he is from... (He came here today, so that is kind of an excuse but I'll ask him at dinner) Of course, the Spanish family still lives here, it is amazing how many people fit in here! Ezequiel, the family's youngest child, motivates everybody to play UNO every day, somehow nobody dares to say "no" without a very good reason. Don't get me wrong, I like playing it, now it is even a great opportunity to sit together with all the other students and talk a little… When we started playing it he was constantly changing the rules in his favour, but by now we established a fixed set of rules which gives us chances to win too.
This was three days ago. After writing that paragraph dinner was served, then we (Manu, Robin (he is originally from Chile but lives in Virginia) and I) went to watch a movie at a nearby open-air cinema (an incredibly strange movie) and after that I fell asleep immediately. I don't really know why I didn't come back to finish what I'd started until now, but I'm absolutely determined to do it right now (meaning after I made a break because I remembered that I have to download all of the treaties about the European Union currently in force (there are four of them)).
As we enjoyed our last movie experience so much we went to watch another film the next day. This time it was a comedy and not as strange as the last one but it was quite difficult to understand the jokes… Finally, we participated in the Free Walking Tour today which Jenny and Sarah recommended. Unfortunately we came too late and joined the group half an hour late at the cathedral.
Perhaps I should also mention that I just recovered from a terrible muscle ache which was the result of my ambitious plan for Tuesday night. As I couldn't sleep because of my extensive Siesta, I decided to go out for a run to the Puente del Alamillo at 1:15 which took me a bit more than one hour. I discovered I can run 11 km, but I can only do it once…
That's it so far, there is one week left, in seven days I'll be waiting somewhere at the airport in Frankfurt for my flight to Salzburg.
But for now… Farewell
Silvio