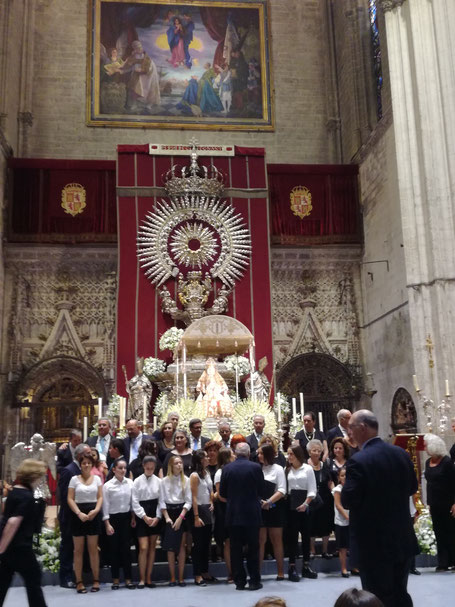 It is Wednesday night and I am already pretty tired but I won't sleep before I have written this blog entry because I decided to work on my discipline and falling asleep now would therefore really threaten my integrity. Manu doesn't care about not sleeping as much, he is sleeping… He has always asked me to turn off the light when he went to bed, but since yesterday he doesn't seem to care about that anymore. Sometimes he wakes up which is always really weird because I never know whether he is responsive or not and it gives me the feeling I am talking to myself when he isn't. Probably that's because I am. Whatever. I am listening to jazz music this time because we went to a bar that was supposed to play jazz today but it wasn't. So disappointing. To compensate for that I replaced the classic Earl King music with a random jazz playlist from YouTube.
  You might wonder what this blog is going to be about, because what could possibly have happened since my last blog entry which wasn't long ago. The secret is, this blog covers the time between my first and second blog, because there are four weeks in between them I haven't written anything about yet. Let's change that and get right into it.
On August 15th I woke up after a short sleep and noticed I was already late. Sarah and Dave were on their way to the cathedral because they didn't want to be late for the Assumption procession. So I rushed to the cathedral too and wasn't even late. Perfect. People always say I always used to be late but I'd say that's fake news. Never believe someone saying that to you. As I couldn't find Sarah and Dave in the crowd I watched the first part of the parade alone where several men carried a huge statue of the Blessed Virgin out of the cathedral and slowly walked around the cathedral with it followed by hundreds of priests, soldiers and some kind of dignitaries. I had a pretty good view because all of the Spanish people are small enough I can look over their heads. This way I also finally discovered Dave (and the very tiny Sarah with him). The three of us then attended the mass in the cathedral. A very beautiful mass, unfortunately from our seats we couldn't see the altar directly but watched a monitor instead. Afterwards, we quickly stopped at the Archivo de lndias but we didn't stay very long. If you want to know everything about the archive, read Dave's blog about it. What else do I remember of my day off? Not a lot, we drank a lemonade because I won one in a bet with Sarah.
Next day I returned to work. After a turbulent first week I spent the rest of my time writing articles and doing quality control. By now I have written five articles and I am working on my sixth. I guess I can use the articles in next year's Spanish classes… "We should have written an email about Fair Trade? Oh, I haven't done that, but here I've got an article about how to increase your customer loyalty online if you're a small company." A rock solid plan.
I have also seen some quite cool movies by now. Sometimes a film is that thrilling that it is very, very difficult to tell if there is something wrong with the audio that I need to watch several minutes per audio-subtitle combination. Sometimes a film is available in 5 languages with 7 different subtitles for 2 different countries, meaning I have to check the same movie 70 times! That's the record until now. Another cool part about work is the building I work in. It is called "Palacio the congresos" (congress centre) and it looks awesome. Crossing the large square in front of the main building, then push open the doors, walk through the entrance hall and finally to the office always makes me feel like I am a really important official or something.
What else is important enough to be mentioned in my blog? Perhaps that Real Madrid lost the Super Cup final against Atlético Madrid. Dave and I went to a bar to watch the game together and this time I was late so when I arrived Real were already behind. However, they turned it and we were in a really good mood (everyone else at the bar was cheering for Atlético) but then Atlético equalized and in extra time Real lost. Dave then started to talk about how unimportant this loss was and how ridiculous the crying fans were but I felt like crying too. (I didn't of course.) Real Madrid don't lose finals.
I am in a sentimental mood now, which is also the title of the piece I am currently listening to. That's perfect to go to bed so that's exactly what I'm going to do now.
Good night, you will hear from me again.
Silvio