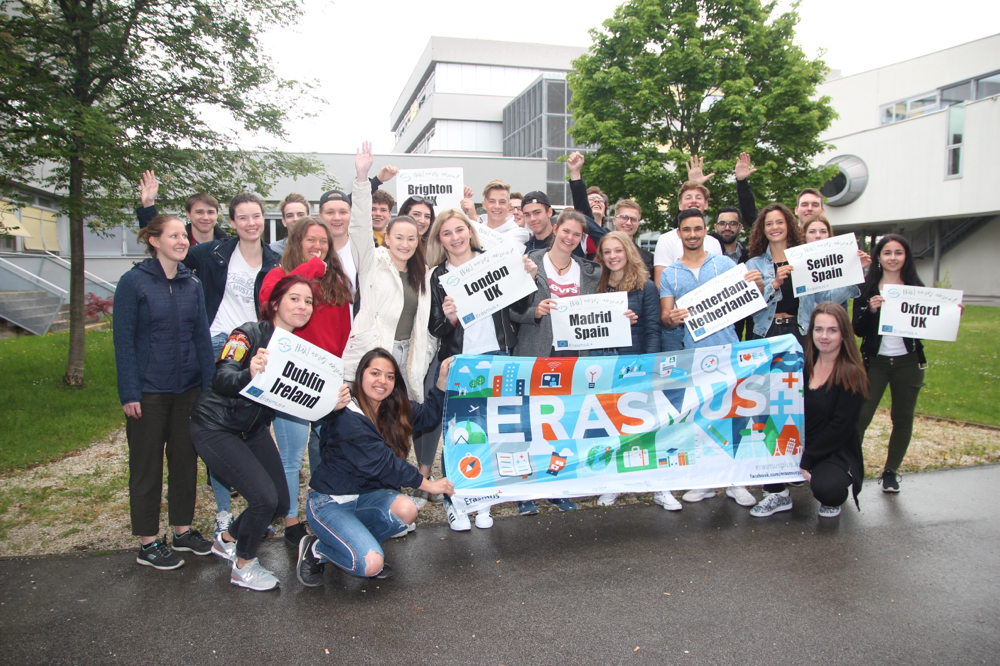 Today, our happy participants gathered briefly under rain clouds at HAK1 Salzburg for a brief photoshoot and to celebrate our successful application for Erasmus+ funding. 
With destinations ranging from Dublin in the north, to Malta in the south and east, to Seville in the west, participants are guaranteed to have a wide range of experiences and find themselves in a surprising array of jobs. 
Now begins the process of booking flights, applying for jobs and attending Skype interviews. It will be a busy six weeks.