Saying Goodbye and arriving in Madrid
The last week was pretty stressful. My class and I went to Berlin for 5 days. That means, always on the go and not a lot of sleep. When we arrived on Wednesday I went straight to go and see some friends. So basically, Thursday was the only day I was actually at home and had to do the unpacking, all the laundry and packing my bags all over again. It was quite exhausting. In the evening my family and I went to have dinner at the lake. It was soooo good! Afterwards I met all my friends and we had some drinks. We had an amazing time and I really enjoyed my last evening with all my friends from home for the next 6 weeks.
My journey started on Friday at 7 a.m and even though most of the Erasmus+ participants already start working on Monday, 1st of July, I was the first one to leave. My mom and grandma brought me to the train station in Salzburg, then I headed to Munich Airport by train. Due to some delays I almost missed my 2nd train, but I was lucky enough to arrive 1 minute before the train was leaving and I caught it. Anyways, I would have had enough spare time. My flight was also delayed, so we took off almost 1 hour later, than scheduled, but that didn't bother me, as it didn't matter at what time I would check in at my apartment.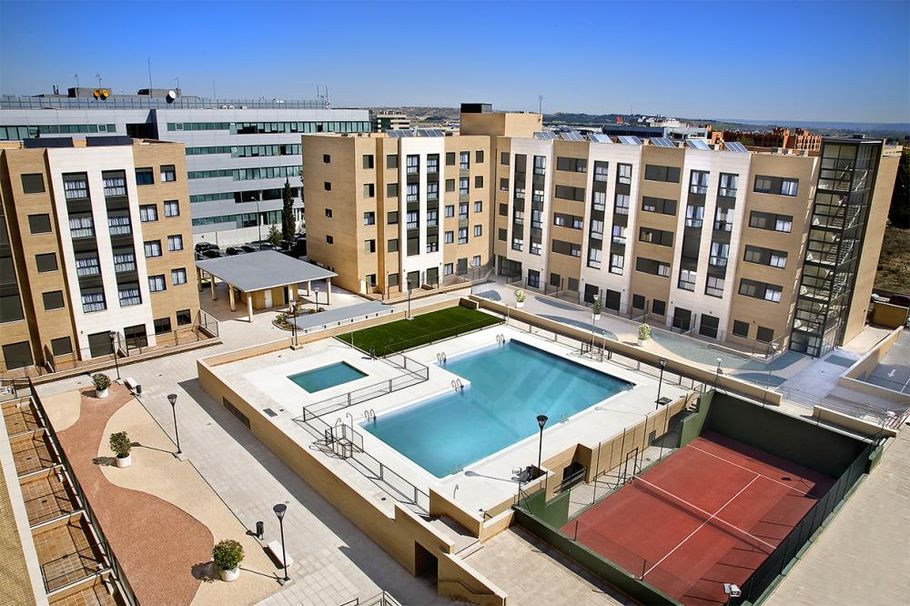 When I arrived at my apartment after about 10h of travelling, I was overwhelmed. All the stress of the last week fell off my shoulders. It was hard to realise I am all alone now. The last week I was always on the go, surrounded by my best friends. And now?! I'm all alone in Madrid, a completely new city, far away from my friends and family.
In the afternoon I had to get some money and took a 10-minute walk to the nearest shopping centre. I felt like I was dying. It's so hot outside. The temperature was 41°C and it didn't get cooler in the evening. At 10 p.m. it had still 36°C. I will definitely need to get used to such high temperatures.
The next two days I will explore the city and on Monday I will have my first day at work. I am really excited to see how it goes and to get to know all the people from work.
Jana