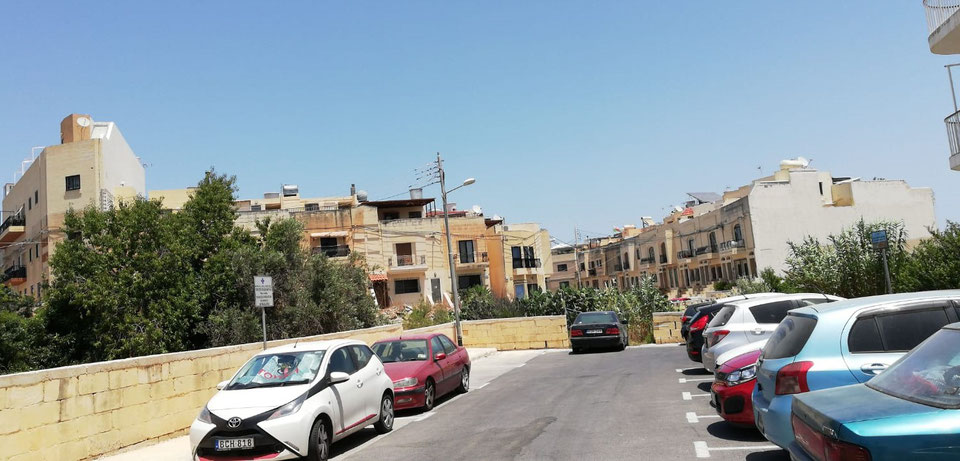 My journey to Malta began on Saturday early in the morning. Josef's Dad took us to Munich where our first flight started. After two exhausting flights and a 4 hour-stay in Rome we finally arrived in Malta. A taxi driver was already waiting and brought us to our apartment in Attard, which is about 30 minutes away from the Airport. When we arrived at the apartment he handed over an envelope to each of us, which included a key for the apartment, a letter with a timetable for the next days and a brochure about Malta.

We first thought that we would be alone in our apartment, but as we entered the door to our apartment we immediately knew that we wouldn't be alone. A few moments later a guy welcomed us. His name is Sascha and he's from Spain. He directly began to explain us the important things and about what to care about in the apartment.
The first few days we mainly spent exploring the island. We walked a lot in the heat but also used the public buses, which are air-conditioned – by the way!
On Monday we had our "Welcome Meeting" at Paragon, our agency. During the meeting they gave us a lot of information regarding our internship and important things about the country.
Tuesday will be my first day at work and I am already looking forward to it.
Lukas