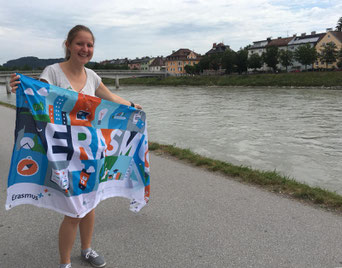 Hello everybody!
Before I start my trip to Rotterdam, I'd like to tell you how I found my workplace and my accommodation.
It's just one more month, and then I'm starting my Erasmus+ adventure.
It was a real challenge to find an internship in Rotterdam. I decided to find a workplace on my own, so no organisation helped me. After many Emails and frustrating rejections, I finally found a place at Artship. 
Artship is a startup that sells creative courses, and for now, it focuses on dance courses. 
After my workplace was secured, I booked my Airbnb. The hardest thing about deciding for accommodation is to make sure that everything there will be fine during such a long stay.
In April everything was fixed and that's when I started to relax. 
Now July is here, and most of the other students already started their Erasmus internships.
August is right around the corner, and so is my adventure.
I'm looking forward to it, and I'm extremely curious about what will happen at my time abroad.
Just a few more weeks!
Julie