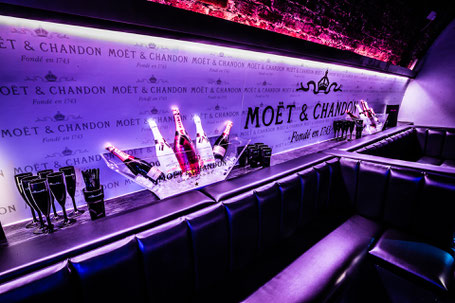 Blog time.
So even though there would be some interesting things about my job to tell you, I'll just move on as planned and write some things about the general differences between Brighton and Salzburg; don't worry, I'll not forget to mention the interesting things in another blog.
To be honest I don't really know were I should start… (A normal person would first think about it and then write it down — I am always just writing down what I am thinking in that moment — that's just my interpretation of writing a blog)
I guess the easiest way of doing it is just to categories it a little.
People
Already during the first few days we have noticed than people (in general) are friendlier and significantly more open-minded. For example it has now already happened several times to us that we had nice conversations and evenings with people just because somebody was asking for a lighter or something. It seems like people here really want to get in contact with everybody — whereas in Salzburg pretty much every body is just minding his/her own business.
Obviously it can just be a coincidence that we always met nice people… but being nice already begins with just thanking the bus driver.
Housing
OK that is not too important but still worth mentioning haha. I really don't know why but Brightonians (is that a word?) simply don't close windows…literally… Not in the bathroom, not in the bedroom, not in the office, not in the bus….. Nowhere…never??!! It's just a little funny because as soon as you close one it gets re-opened immediately.
Another minor thing is that for some reason people don't have sockets in their bathrooms so you can't use a hairdryer nor can you charge your toothbrush if necessary. That's not only in my host family, it literally applies to everyone I have talked to so far haha — just weird.
Food
Food in general is pretty good here. Besides the big franchises like McDonalds, Dominos, KFC there are some nice restaurants where food is really tasty for example one time we were at the pier for fish and chips and it was quite good to be honest
For lunch I usually go to Tesco (supermarket) and buy myself some pre-packed sandwiches which apparently is just a thing in Great Britain. It's obviously not the best in the world but certainly fine to eat.
(I'll write more about food at our host family in another blog)
Alcohol and other Drugs
Ahh finally it's getting interesting ha?
One thing that is definitely worth mentioning is that the people here drink alcohol pretty much all around the clock. Obviously it depends on the individual person but I guess there is a strong tendency towards drinking… well… a lot. Don't get me wrong though, they aren't alcoholics, but I assume it's just part of their culture to have a drink every now and then. Actually if I think about it it's not that different to Salzburg.
Weed? Yeah weed is kind of mainstream here — if my parent are reading this, before I went to Brighton I had never heard of some drug called weed. I perceive the whole situation as if it was generally accepted that people consume marijuana as they are just doing it everywhere without any signs of being worried about getting caught. 
Weather
Actually I am quite surprised by the weather here. Not only can we see the sun all day long, but also hasn't it rained yet once — really strange.
Still noticeable is that as soon as you go to the beach it gets windy and usually we need a pullover or even a jacket. In addition to that it only has around 20 degrees and once the sun has gone away it gets cold.
BUYING alcohol, nightlife and paying
Already on the first day we noticed that the whole handling with alcohol is far stricter than in Austria. When we went to the supermarket to buy some beer, we were all asked to show our ID — it was no problem as we were all 18, but if only one of us had not been 18 none of us would have gotten any alcohol. (As far as I've experienced it in Austria it is just necessary that one amongst the others has to be 18 — sometimes they don't ask for ID at all)
So tip for any students that are going to Brighton next year: If you are not 18, let your friends go to the supermarket and wait outside.
Same strictness goes for the nightlife. If you are not 18 there is simply no chance to go to a disco, bar nor even a pub. They are really strict on that. One time Julian was not allowed to enter the bar because the bouncer had noticed that he has the same birth date as I have and therefore got suspicious… So I had to go out again and proved that it is actually his own ID and only then he was allowed to enter haha.
Something really weird happened in another disco though. When we showed the security team our ID, they even scanned our ID-picture (…you know what I mean…) — Strange.
Another big difference to Austria/Salzburg: You even have to show your ID when you buy alcohol at the bar, even though you have already shown it to the bouncer when you entered.
Anyway, one thing I do love is that you can actually pay with credit/cash card pretty much everywhere; in bars, clubs, buses, supermarkets… Exactly my understanding of paying. 
Obviously there are many other differences but I think those were the most interesting ones, maybe? Okey next week's blog will be more enjoyable to read haha, promise!
Let's rock.
Stef