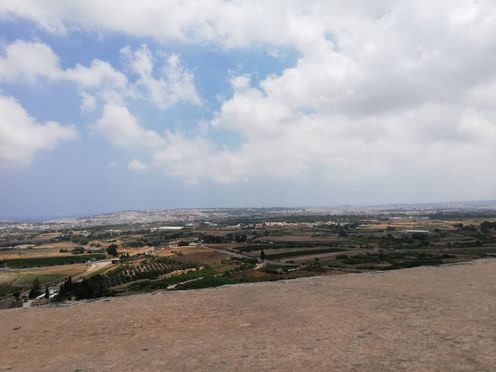 For all of you who are wondering how I'm doing here in Malta I've good news, I'm doing great. The reason why you haven't seen any blog post since my arrival in Malta is simple. I just haven't found any spare time to write my blog as my working hours (from 10 a.m. – 6 p.m.) haven't given me the opportunity to write a proper blog. Actually the real problem aren't my working hours but rather the public transport system here in Malta. As a few of you maybe know Malta has the second highest population density in the world, which is reflected when it comes to traffic on the island. Due to crowded traffic most of the busses are usually 30+ minutes late, which in my case means instead of being at home at 7 p.m. I usually arrive at least 30 minutes late. So basically, I haven't found the motivation to write blog post. So that was now enough complaining for today's post.
Let us now continue with the exciting part. (for all of those which made it through my lame excuse lyre) This Saturday Lukas and I decided to discover Malta a bit more after last weeks boat trip to the Blue Lagoon. About which you can read in Lukas' blog, for those of you who haven't already read it, here you can find the link: https://www.hak1worksabroad.at/2019/07/17/first-days-at-work-and-an-enjoyable-weekend/
Back to our exciting discovery tour, which started in Mdina. Mdina, also known as the Silent City, is surrounded by a huge wall and is located on top of the highest hills in Malta. Therefore, we had a breathtaking view over large parts of the island. Walking through the narrow and winding streets of the in the Medieval times built fortress felt a bit like trying to find your way out of a maze, but we eventually ended up in front of the St. Paul's Cathedral. This cathedral is considered as the architectural heart of the walled city as this imposing landmark is visible throughout central Malta.
After our stay in Mdina we went through the Howard Gardens, which forms a natural boarder between Mdina and neighbouring Rabat, which was our next point of interest. As both cities have a Roman background they contain a typical complex of Roman underground cemeteries, which could be visited in form of St. Paul's Catacombs. However, we decided not to go down there as we had already visited other catacombs during our excursion to Rome 3 weeks before.
Instead we decided to take a bus to Dingli in order to visit the famous Dingli Cliffs and it definitely paid off. As this blog turns out to be much longer as expected I'll cut it off here and continue with my coverage about the Dingli Cliffs in my next post.
Till then take care!
Josef