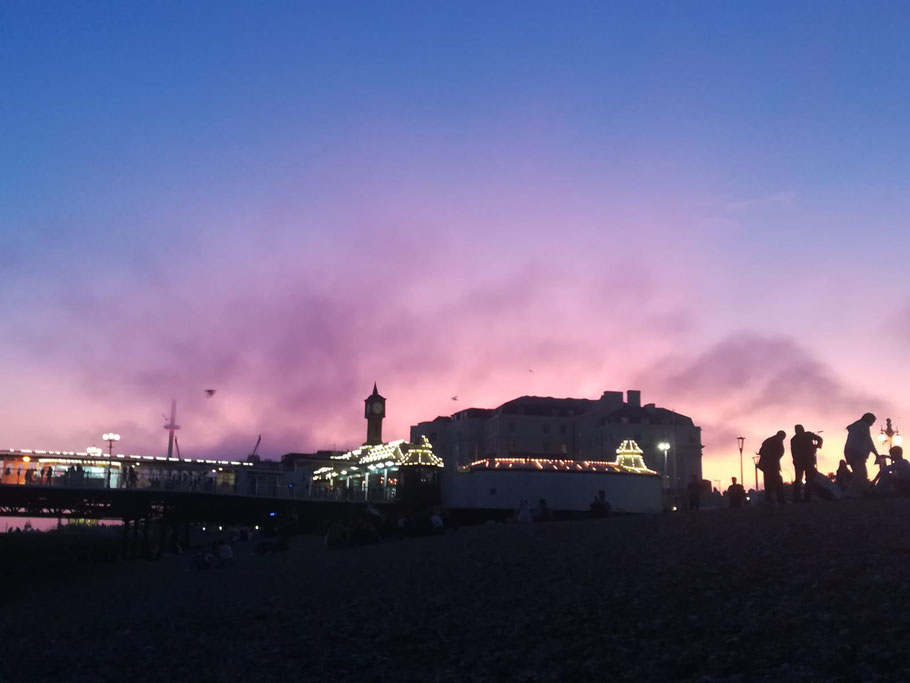 4 weeks can sometimes feel like 4 days. The time here in Brighton passed so quickly yet we experienced so much and visited a lot of places. I really enjoyed the stay but honestly, I cannot wait to come back home and spend the rest of my summer holidays with a lot of sunshine and 30°C + degrees. Not that the weather was bad quite contrary we only had 2 rainy days but in the evenings it tends to get really cold and you'll definitely need a jacket.
Turning 18 in England is also something different. You are finally allowed to do almost everything and it feels quiet strange coming back home as an "adult".
All in all it was a great experience and I regret nothing and if you think about doing an internship abroad than just do it.
Annika