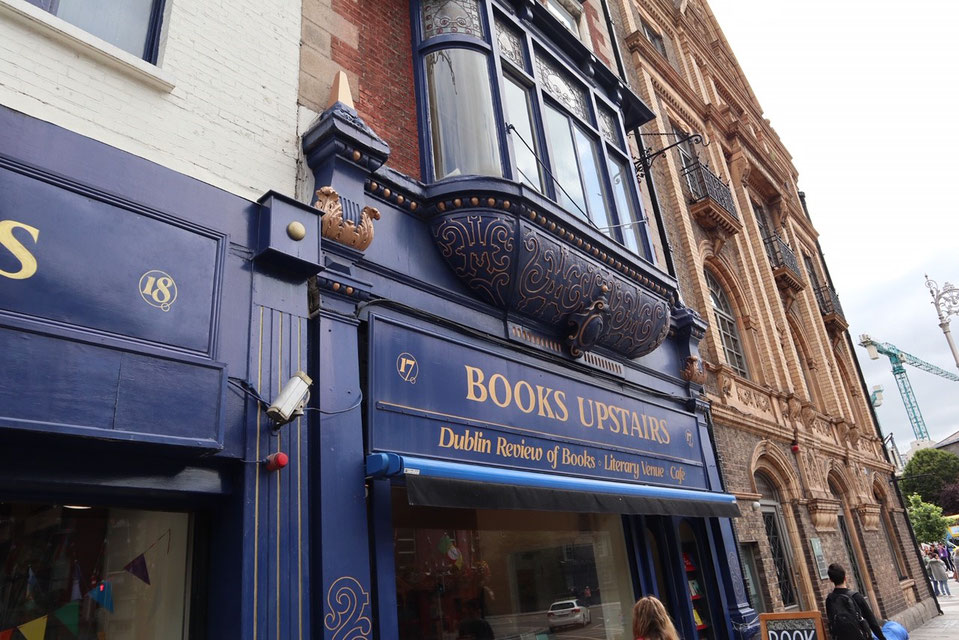 I can't believe that 4 weeks are already over, it feels like it was yesterday that I arrived here. So, as this is my final post, I will review my experiences a bit.
I think it was at the end of the 3rd class that Mr. Crewe first told us about the option to do an internship abroad. I can remember that I got very excited, because it sounded so great to have the opportunity to live and work in a different country for a month or longer.
I decided to go to Dublin together with Kath. From my point of view it is nice to have a friend with you. Of course, you don't speak as much English as you would if you are on your own, but it is nice to have someone with similar interests on your side.
I would definitely recommend booking your flights in a way that enables you to have 4 whole weekends, because you won't have too much time during the week and if you stay for 1 month and are staying from Sunday to Saturday for example you lose 2 weekends.
We stayed in an AirBnB for the first weekend, which was a great idea since we were able to get a first overview of the city and as we stayed in the city centre, we could do a lot of sightseeing.
I can't thank Mr. Crewe enough for encouraging us and for putting so much time and effort into the organisation of the project. It was so great that he gave us the possibility to go abroad and get supported by Erasmus +.
Well as already stated in the last blog entry my internship wasn'too exciting, I was basically researching online all the time, but for 4 weeks it was ok.
I can really recommend going to Dublin, although some things are quite pricey. I just love the variety of different things one can experience in Dublin. One has the opportunity to visit one of the biggest parks of Europe (by the way you can stroke deer there, but give them some food otherwise they aren't interested in you), go shopping and go for a swim in the ocean and that all on one day. That's just amazing.
If you aren't sure if you want to stay away for that long, believe me that time flies by so quickly and you would probably wish to stay a little longer.
-Jana