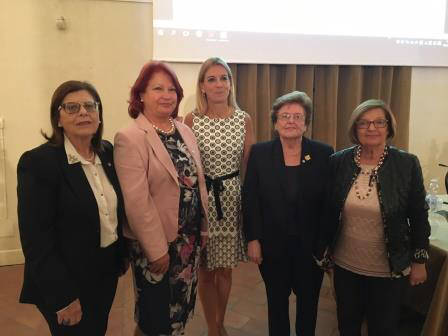 To be honest I love my working place, even if there are some difficulties. The thing is that the difficulties don't come with the work itself, they come with the place and the SUPER GREAT bus system in Malta (sarcasm). 13,4 kilometers and it takes me one and a half hours to get to my work! I mean I start at 9 am but I have to get up at 6:30 am to be punctual. 
Now I complained enough and want to give you some impressions about my working place.
The National Council of Women of Malta (NCW) was founded in 1964, it is a non-governmental organization, which provides a safe space for women with different backgrounds. It has many tasks, for example, it helps women who have suffered from domestic violence with therapy groups. Furthermore the NCW is a place where people who do not have any perspectives in their working career can get an education in several subjects to have the chance to get employed again. 
Let's move on to my tasks at NCW. Most of the time I do regular office stuff like writing word documents, making photocopies, answering calls, designing flyers and updating the social media accounts. What I like most at my work are the research tasks, where I try to find out about new laws or governmental meetings about equal rights, human rights or when women fullfil leadership positions.
For me, it is very interesting to see because I get introduced to every case and have the opportunity to see how NCW can affect someone's life for the better. 
As well my colleagues at work or should I say, grannies, (don't get me wrong they are awesome) are super nice and try to make me feel as comfortable as possible.
It is also impressive because most of them are over 60 years old but are as energetic as in their 30s. Some of them even continue to work although they could already enjoy their retirement because they are fire and flame for their work.
For me, it is astonishing to see with how much power and will they are fighting for equal rights.
So if you want to be up to date follow them on facebook: https://www.facebook.com/ncw.malta/
Sarah