It's crazy how fast those 6 weeks passed. I am almost one week back at home, so it's time for a short summary of my internship in Spain.
Work, Tasks, Colleagues
As you may know if worked in two different places. Palfinger ELESA in Loeches and Palfinger Iberica in San Fernando.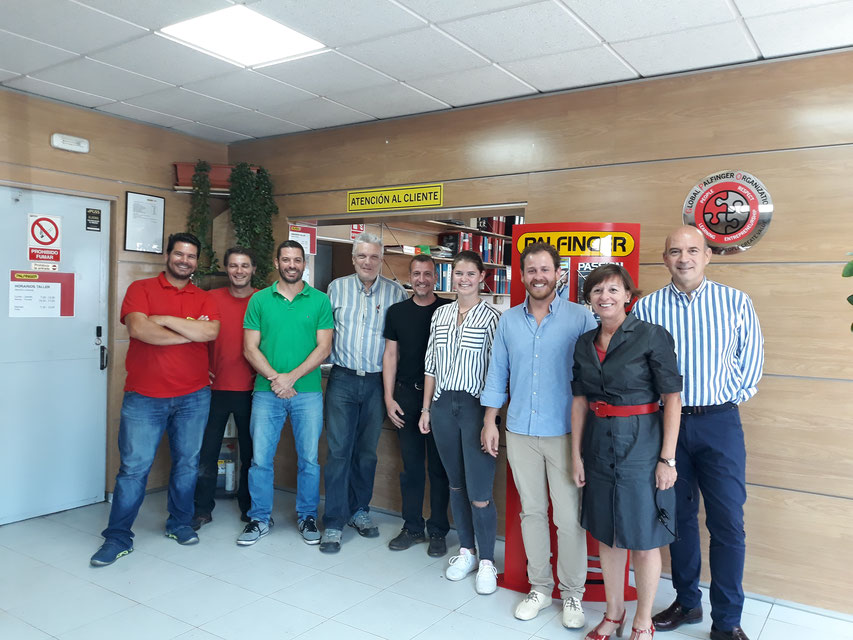 ELESA
Elesa is a mounting center with a small office, where just 8 people work. Therefore, it was pretty easy to get to know my colleagues and soon we got on pretty well. We talked and laughed a lot during the day, which was great.
My tasks were just simple things, but for the last two weeks I was a vacation replacement and had to do most of her tasks which was nice. But in the end, all I had to do was scanning for most of the day. Which was pretty boring, but well…
Palfinger Iberica
Palfinger Iberica are the headquarters of Spain and Portugal and therefore, there worked loads of people. So as you can imagine in the beginning it was pretty hard to get to know people. But when I stopped bringing my own food for lunch and joined them for lunch in the business park it was the easiest thing. We had pretty amusing conversations (as far as I understood haha) and time passed rapidly.
I mostly stuck with marketing tasks which were quite interesting in the beginning but in the end I also had to do quite monotonous work. From time to time I could help in Human Resources which brought a bit of a change.
Overall, I really enjoyed the work here. My tasks were not really demanding, but still I could learn some new things. And what would I expect, working in Spain.  It would have not been possible as from now and then language problems would have arisen. Nevermind, I am stoked that they invited me to come back next year and will definitely think about that opportunity. Thank you!
Apartment/Living alone
For the last 6 weeks I lived in an apartment, a little outside of Madrid. The apartment was great, I had everything I needed to live and there even was a pool. I really enjoyed living on my own and didn't mind doing the laundry or the dishes. Actually, I really enjoyed it. haha didn't know that's possible, but apparently…
Still there were some drawbacks. In the first 1.5 weeks it was pretty hard for me to be all alone. If I had stayed in a host family I would have had someone to talk to or at least a reference person. And as the apartment was outside of Madrid i avoided going to the city center on my own at night. That's the reason why I didn't get to know people in Madrid.
Travel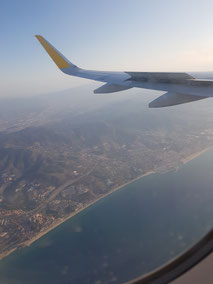 It was great that besides my internship I was able to travel a lot. In those 6 weeks I've seen 5 different cities, which is great. Since I fixed my internship i wanted to see a lot of Spain, which I definitely did.
I went to Toledo for one day and spent a weekend in San Sebastian and Bilbao, as well as one in Barcelona. I am not going into detail now, as I told you about my travels in two previous blog posts.
But summing up I can say that I really enjoyed it, getting to know not only the Spanish culture, but also new people from all over the world.
Experience
In the last 6 weeks I learnt a lot, personally and professionally. It's an experience no one can ever take away from me and I am really proud I did it. I think I gained a lot of self-confidence as well as I got even more independent.
I guess they were pretty happy with my work, as well as I even got invited to come back next year several times. That makes me really happy, but actually I am really indecisive. Well.. I still got one year to think about it… but I'd love going back.
Recommendations
Going alone can actually be pretty beneficial, because you're kind of forced to talk in English or Spanish or whatever language, as you won't constantly talk to your friends in German. If you are planning to go on your own, just as I did, I would recommend staying with a host family! It's just because you've at least got one reference person, with whom you can talk at any time. Staying at an apartment is definitely not the best option, as you are a little isolated. As if you stay at a host family you are a part of a family from the beginning.
Anyways, it doesn't matter if you are going solo or with friends. What matters: JUST GO FOR IT! It's going to be an unforgetable experience anyways!
Thank you Mr. Crewe
I want to say a huge thank you to Mr. Crewe who made all of this even possible. Without you I never even thought of doing my internship in Spain. Thank you so much for all your effort and work. I am really grateful for that!
Over and Out - Jana