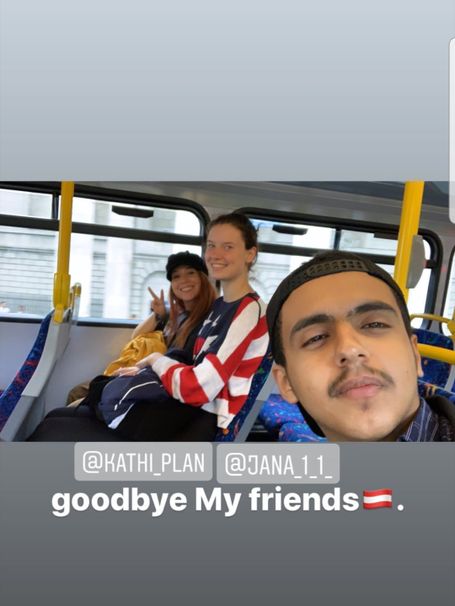 Good morning everyone and welcome to my final blog entry. I hope all of you are enjoying the last two weeks of our summer holidays. I think all of us had an incredible time, whether we were abroad or stayed at home, hopefully everyone used the time to recharge themselves, because the next year is going to be intense.
But let´s not talk about school, which begins early enough. This post should serve just two purposes, first of all I really want to thank Mr. Crewe for his time exposure and the effort he put into the Erasmus + project and the passion. Without him, none of us would have been able to gain these wonderful experiences. I would like to wholeheartedly thank you Mr. Crewe!
Jana and I agree on the point, that the month in Dublin was amazing. For me it´s hard to say if my English has improved or if I´m now more confident in speaking, but in my eyes that wasn´t the point. Don´t get me wrong, of course there was the aspect of getting better, but first and foremost the experiences that we gained were important. We got to know so much different people, from different countries, made friends with them and also learned about their culture, we explored the nature of Ireland and fell in love with the landscape, no matter which country you visited, I think everybody made similar experiences.
I just know that I enjoyed the time and appreciated it as much as I could and when you have the possibility to make such a journey, I would recommend: Do it!
Thank you for reading and I enjoy the rest of your summer!
Katie