Maybe you also ask yourself the question whether such an internship abroad is the right thing for you, as I asked myself. But afterwards I can say that it was the right decision and that I am really happy to have experienced something like this. If you are also thinking about going on such a journey but you are unsure at the same time, then you can read the following reasons why this was an enrichment for my life and can also be for you.
---
Of course. I meant that's the main reason why we all worked abroad. It really makes a big difference if you learn English in class and if you only talk in English for a month. I noticed already after one week how much easier it is for me to make small talk and that I have spoken more and more fluently with time.
 

you meet a looooot of new people and make some really good friends
What keeps many people from travelling is that they are afraid to travel alone and this thought almost kept me from travelling, but that is complete nonsense!
You're not even aware of how quickly you get to know new people in a new city. Whether in the work, or your guest sister/brother, by the agency or by coincidence.
In my 4 weeks I also got to know a lot of people who came also very close to my heart and with a friend I even agreed that I will visit her in Italy and she will also come to visit me in Salzburg in December.
Shout out to Giulia. :D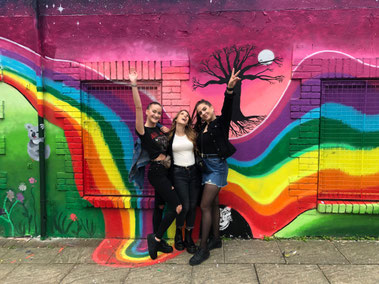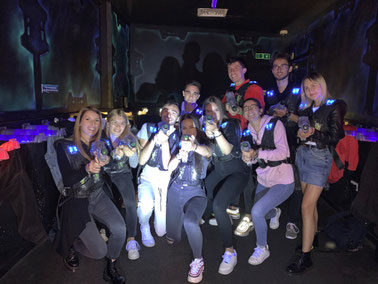 you become more independent
A month is relatively long when you're not home. And many people are afraid of it because they are left on their own. But that's exactly how we grow and become stronger, more self-confident and more courageous.
Experiences abroad are always welcome in an application, as that sets you apart from the others. In addition, you will also receive a certificate from the agency confirming your participation and listing your tasks.
-Andji