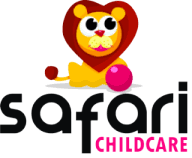 Hi! I am Betty of the 5BK 2020/21.

From the 14th of August to the 10th of September 2021 I will be working at Safari Childcare in Dublin. My job will be to assist the manager Michelle and her team with the day to day activities in the center.
 
Safari Childcare acts as a kindergarten as well as a playgroup for kids from 1-5 years of age. They also provide after school services gathering kids from local schools and helping them with their homework. As an intern my day to day work will evolve around entertaining the children, helping with meal & nap times and cleaning and preparing areas. 

Already I have come across some cultural differences, like having a dress code (black trousers & white shirt) for kindergarten staff, which would be rather strange in Austria. Nevertheless I am very excited to go there and join the team. I have always wanted to try working with children and although I am sure it will be challanging (and that afterwards I might never want to see a child again), I think the experience will be more than worth it.


Have a nice day!