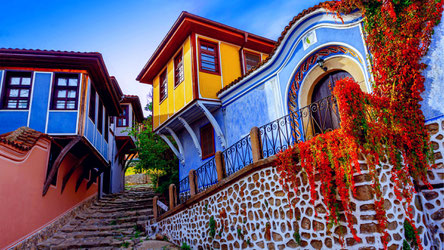 Spain, England, Ireland are just a few of the many top destinations where students want to gain the ultimate internship experience however I decided this year to go south, more preciselly go and work in the historic city of Plovdiv, Bulgaria.
Even though Bulgaria is not on everyone´s wishlist it is definitely on mine. I will for sure witness the rich Bulgarian culture and enjoy the divine nature of the Rhodopes. Nevertheless I am in Bulgaria for some work so I will also have the opportunity to experience the working culture in a newly created company - Europan AD. 
Europan AD is specialised in the production of sandwich panels and is the newest and most modern of its kind in the whole country. My tasks there will be mostly administrative.
I expect the company to treat me as a real employee and give me the chance to further my knowledge in different areas. I really wish my colleagues to be friendly and to be keen to go on a drink when we are not in the office. I expect from this internship many unforgettable moments.