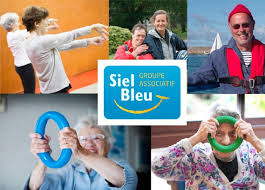 SIEL BLEU Spain is a non-profit group with the main objective of promoting the benefits of adapted physical exercise and therefore improving  people's quality of life. 
The branch where I would like to work is located in Barcelona, Spain. Since I did not study Spanish in school, the work experience in a foreign country is a bit of a challenge for me. However, I expect to learn Spanish and maybe even a little Catalan soon.

Furthermore, I am eagerly looking forward to gaining insight into an international organization. BHAK 1 allowed me to obtain a profound knowledge in business related subjects. Nevertheless, I have not ever been given the opportunity of working outside of Austria nor at a NGO. Thus, I am very excited to be able to work in the accounting and marketing department of such a company and to gain new experiences. 
Besides the expectations of the work, I hope above all to meet interesting people and to expand my network