The first week in BARCELONA
Our journey started when Lena and I were driven to the airport of Munich. From Munich we directly flew to Barcelona with little to no difficulties. After arriving in Barcelona, finding the way to our apartment, which we are sharing with two other people (Daniel Burghart and Paul Wiesinger), was quite exhausting, as Lena and I took a whole closet with us. Finally we arrived at the apartment and you can see a picture of Lena. There we were waiting for the boys to open the door for us, so we could finally relax for a bit.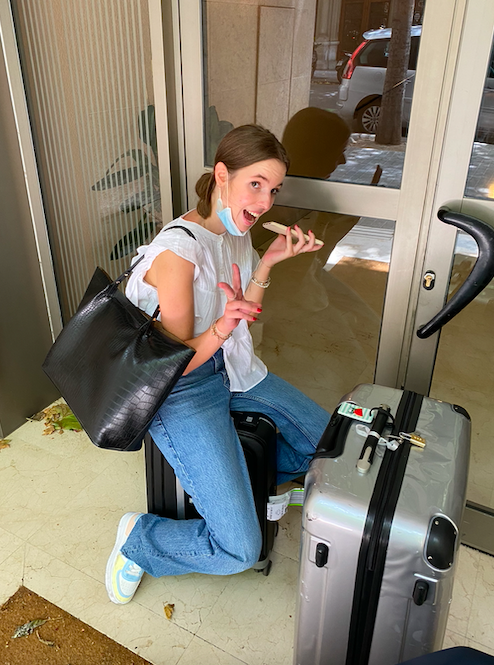 However, the boys persuaded us to go with them to watch the soccer game. We also talked to the people (Laura, Laura, Ingemar and David), so we could meet up and watch the game together, while we enjoyed our dinner. It was quite fun, as the others, who had already been in Barcelona for a week, were sharing their work experiences with us. Lena and I decided to go back home a little bit earlier than the others, as we were already really tired and we had our first day in the office on the next day. Generally, I can say that it was a good start into this four week experience.