After 27 very nice and eventful days in Barcelona, I can't escape the sad inevitable truth anymore that our trip will soon be over. However, these are not only the last days that my classmates and I can spend here in Barcelona, but this will also be the last blog that I will write in the course of the Erasmus Plus program. However, this should not be a reason to be sad. Rather, this is the occasion to look back on this wonderful time and to remember.  And the best way to do that is to say thank you. 
- Thank you, Mr. Crewe!
To do this review properly we need to go all the way back. Back to where the idea and possibility of this incredible journey originated. To Mr. Graham Crewe. Despite many hurdles to overcome due to Corona, he never gave up and made this experience possible. Thank you very much Mr. Crewe, without your help this trip would never have taken place in the form it did.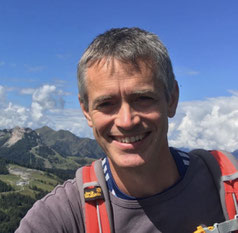 - Thank you, family!
A wise man once said "it doesn't matter where you go as long as you are in good company". After a month in Spain, I know I have found in Daniel, Lena, Anita and David my best company. During our stay we had countless unforgettable experiences. From our day trips to Girona, Sitges or Tarragona, to a wonderful show in the theater de liceu, to the unsuccessful visit of the Casino Barcelona. All of these are experiences that were created during our trip and I share with my friends. Actually, you can not say friends. In fact, we are a funny modern family that was formed during this trip. Just like normal families, we went through ups and downs (speaking of downs Daniel you are strong!) that ultimately brought us closer together. With David we even have an adopted child. A true family. And family is everything.
-Thank you, Barcelona!
Also when the good company you go with is a huge part, the where you are going is still very important. This is why I am extremely thankful for Barceona and Catalunya in generel. Barcelona is a beautiful city with a long history, a lot of culture and special people. However, the beauty of Catalunya and what I personally liked most about our trip is the many little towns around Barcelona. Each of these day trips to either Girona, Sitges or Tarragona had something special of its own and was always a beautiful experience.
- Thank you, Paul Wiesinger!
Last but definitely not least I want to thank myself. I want to thank myself for working hard at my internship during my stay in Spain ;), for making a cool drone video, for improving my speaking skills and gaining many new experiences, for choosing to do Erasmus Plus, for being so humble and for enjoying it so much. I would do Erasmus Plus every time again and can highly recommend this program to anyone my age. Peace out.