On my first real weekend in Dublin, I had to go on two walking tours that my company, the Five Lamps Arts Festival, organised. On Saturday I went on a tour with a local called Anto Seery. He showed 5 other tourists and me the North East Inner City of Dublin which was a very industrially shaped quarter with a lot of criminals and a poor quality of life during the 19th and 20th century. It is now a place for big high tech companies. The second Tour was on Sunday and it was about James Joyce (a famous author from Dublin) and his book "Ulysses". The book describes a day (16 June 1904) in the life of Dublin advertising salesman Leopold Bloom. During the tour we visited important places that are a part of the book.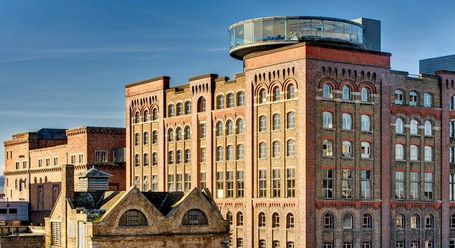 The next day I visited the Guinness Brewery at St. Jame's Gate. Arthur Guinness began brewing ale there in the 1770s. Now the St. Jame's Gate Brewery is the the largest brewery of Guinness and it produces 720 Million Litres every year. The tour at the Guiness Storehouse (which was the fermantation plant for the brewery) was great. I learned a lot about the ingredients and what goes into making the special Guinness taste. After the tour I enjoyed a pint of Guinness and a beautiful view of Dublin in the Gravity Bar.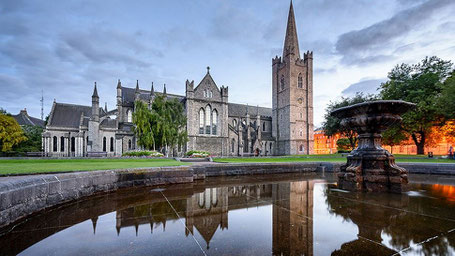 But my day was not over yet. After that I visited the St. Patrick's Cathedral which is the biggest in Dublin. It was built in honour of Ireland's patron saint. I had a great experience there and was able to get a look in the history of the church. The next few days I had to work at my companys office and had to manage the social media accounts. So yeah, that was my second week.