Hi! 
After a struggle, I finally found my way back on to this blog and figured out how to create a new post. Read away...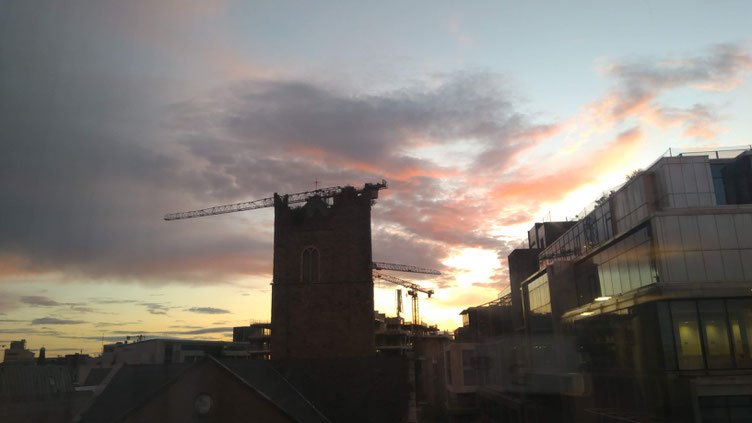 View from my current room window - sunset

Work at Safari Childcare
Safari Childcare is a private institution that works with children from the age of 10 months to five years. The kids are separated into groups according to their ages (they change groups the older they become). I'm working in Wobbler 1, which is the room in which kids from 10 to 18 months spend each day from 8:30 to 5:30 playing and eating and whatever else wobblers like to do under the constant surveillance of two "teachers" like me - though actually I don't really count, because I'm just the intern. Which has its positive side, since it means that I don't have to change any nappies, so yeyy! 
I work every day from 9:30 to 4:30 and most of the time I watch or play with the kids, help bringing them to bed (nap time) or do something creative, like decorating our room door (maybe I will post a picture of that once its finished). Once or twice a day I tidy up the toys and sweep the floor with a broom, especially after lunch, which is always very messy. Of course I'm always supported by my coworkers, who are all very, very nice. Like in my apartment people are from all sorts of nations, from the three I work with the closest are two from Brazil and one from Spain. I really enjoy my work (even though it can be exhausting at times) and can only recommend Safari as a place to work at. 
More about my flatmates, the city of Dublin and the kids I'm working with hopefully in the next post ... See ya!
Below are some snaps I took on my way to work. I have a 25-30 min foot-walk, mostly along the river, which sprouts some of Dublin's most famous sights, like the famine memorial.